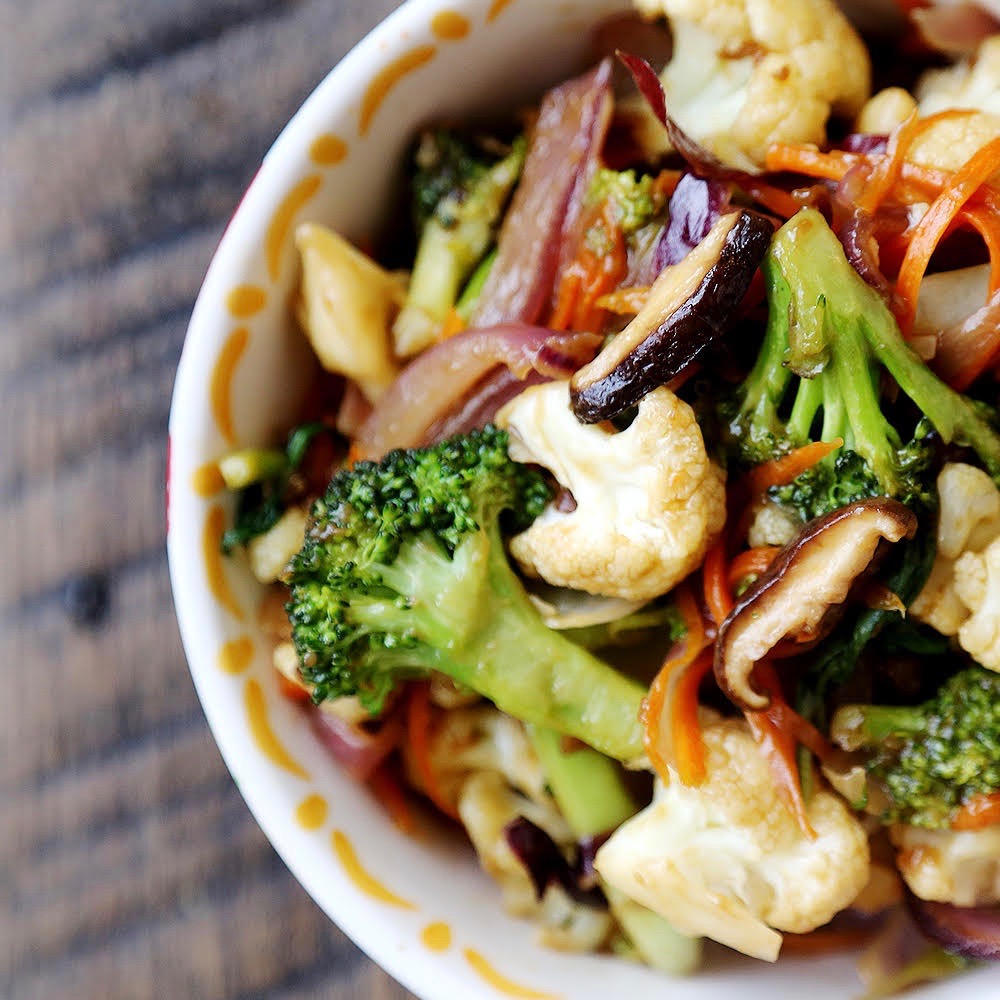 Bok Choy Stir-Fry
Do You Even Bok Choy, Bro?
This week's bundle brings a little bit of "Hi" and a lot a bit of "Yah!" There's something about saying Bok Choy aloud that channels my inner karate kid.  What better way to say thank you to Mr. Miyagi than preparing a delicious Bok Choy stir fry?
Okay karate choppers, let's get started! I'm kidding…but for real though, let's do this.
You will need:
1 lb Celis fresh Bok Choy
4 tsps olive oil
2 garlic cloves
1 teaspoon minced Celis fresh ginger
5 ounces of cut Celis fresh shrooms
A handful of little baby Celis carrots
That yum Celis cauliflower
Brocc-o-lay
1.5 tablespoons of soy sauce
A pinch of pepper
A smidge of salt(or just dump it on, yolo).
A sprinkle of sesame seeds
2 tablespoons of rice wine or dry sherry
Karate chop the bases of the Bok Choy(hi yah!) and separate the outer leaves from stalks. Rinse and dry.
Heat a wok or large frying pan over medium-high heat until the point you wouldn't touch it barehanded. Add olive oil, garlic, and ginger, swish around once; add mushrooms, carrots, broccoli, and cauliflower and stir-fry until they just begin to soften about 3 minutes.
Add rice wine, Bok choy leaves, and the stalks and toss with tongs(oh yeah, you need tongs or improvise with whatever)until they begin to wilt, about 1 minute. The wok may seem crowded, but the leaves will wilt making room.
Add soy sauce, sesame seeds, salt, and pepper. Keep tossing it about until the bok choy and veggies are soft enough for your liking.
And BAM! You're done son