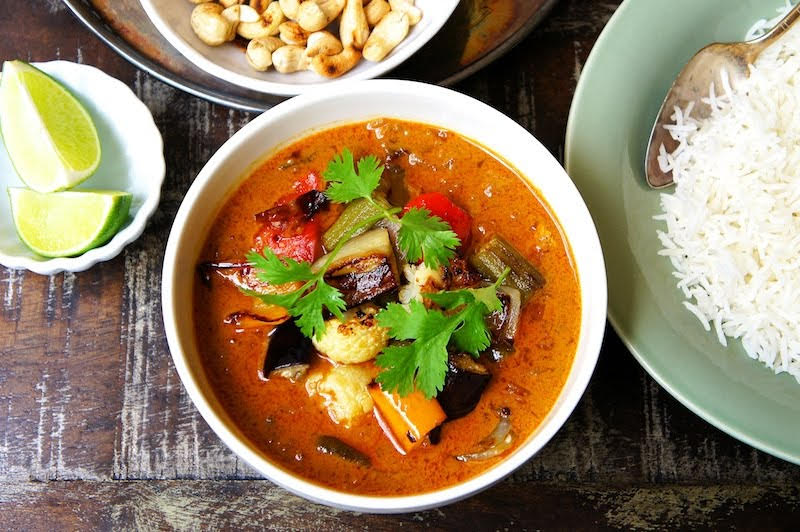 Celis Curry
Meet our very own superstar, Celis Curry.
Celis Curry can't make the threes and win NBA championships, but definitely will win your tastebuds over.
Don't go through hoops trying to make a meal, we'll throw you an alley-oop.
The All Star Team
Celis fresh Zucchini
Celis fresh Shrooms
Lil baby heirloom tomatoes
Dem sweet potatoes, ya know
1/2 yellow onion(chopped)
A smidge of minced garlic
2 cups coconut milk
1 cup vegetable broth
1 tbsp sea salt
2 tbsp curry powder
1 tbsp chili powder
1 tbsp cumin
1 tsp cane or brown sugar(optional)
lil bit of olive oil
Fresh Avocados
White or brown rice
The Game Plan:
Start your pot of rice first because rice needs a little extra love. If you don't know how to cook rice, Abuela can teach you for the low.
Chop your vegetables, however you like. Squares, circles, triangles, stars, whatevs.
In a Large cooking/frying pan(one you can put liquid in and large enough that above ingredients don't overflow), add two eyeballs worth of olive oil  and turn to medium heat. Add minced garlic, salt/pepper, chopped onion, and sauté a bit. Once they're nice and golden, add the coconut milk, vegetable broth, all seasonings listed, and all superstar veggies listed. Stir it up. Cover with a lid(or if you're a starving artist, a glass plate should do the trick). Let it simmer for about 15 minutes, stirring occasionally. While it simmers, slice your deliciously fresh Florida avocados.
If you're bout that meat life, you can add chicken or shrimp to your Celis Curry. Throw in when you add the veggies.
Sample your veggies and/or meat and make sure they're just the way you like… If so, serve over rice with a side of avocado and oh my gahhhh. Meet Celis Curry.