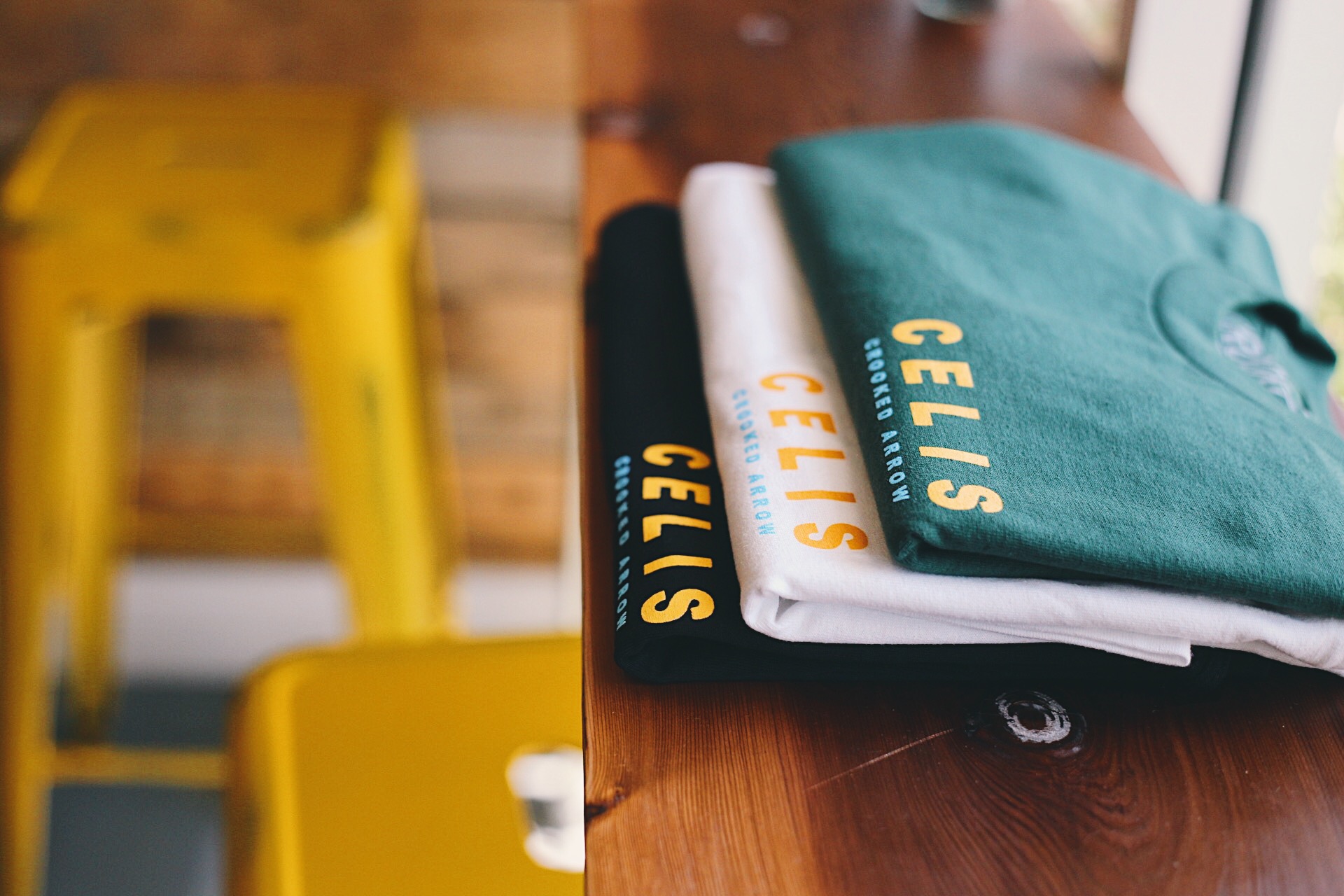 Celis x Crooked Arrow
Community First, thats the motto at Celis. Without community we wouldn't be where we are today. Julian Cousins, the native behind Crooked Arrow has been designing and producing his clothing line since he was in high school and has been featured in Hypebeast and GQ.
We've always wanted to team up with Crooked Arrow and doing a summer collab was the perfect debut. The inspiration came from vintage marketing pieces from a large orange distributor in the 20's.
Available in store only.
Celis Dixie – 2814 S Dixie Hwy
Celis Northwood – 312 23rd St
Celis Royal – 340 Royal Poinciana Way C4