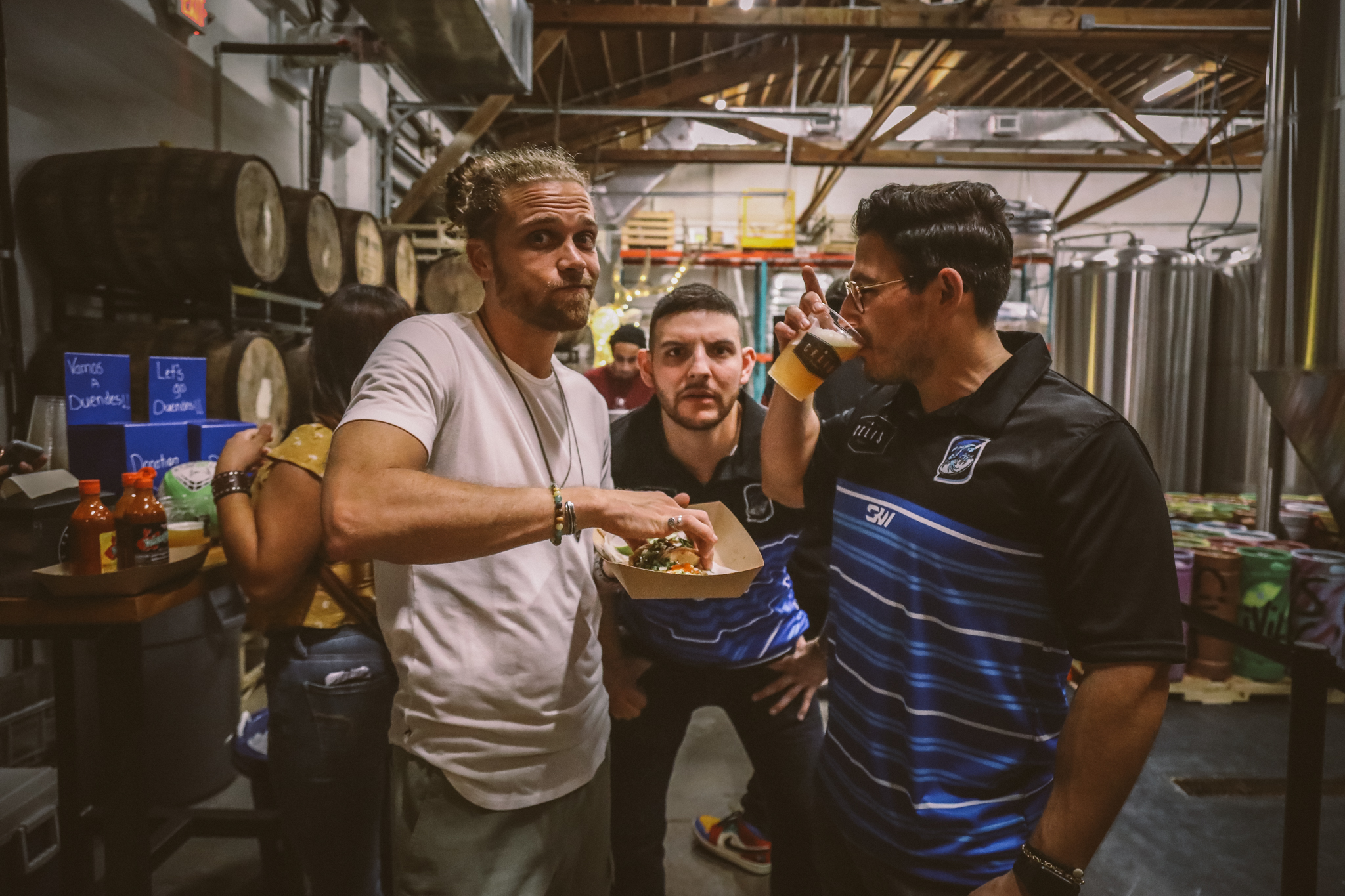 Duendes Rugby Club Fundraiser
DUENDES RUGBY CLUB FUNDRAISER EVENT
It all started in college. Our younger brother Camilo played Rugby for Florida Atlantic University. He fell in love with the sport immediately and continued to play until he tore his ACL, not once but twice. He always felt connected to the sport even when he knew playing time was over. They say "Rugby is a hooligans sport played by gentleman." If you've ever watched a Rugby game you would completely understand, it's a brutal sport, very limited protection and gear, it's the sheer grit between two teams and an elongated ellipsoidal ball that makes its way to the end side of the opposing team for a Try (what we know as a touchdown) 
Camilo was trying to fill the gap and in his recent travels he discovered a club team in Barrio Manrique Medellin, Colombia called Duendes Rugby Club. This club has brought a lot of great things to the community, giving kids the outlet to play recreational sports and staying off the streets. They have several different age groups but limited resources which is why Celis stepped in, trying to fill whatever gap we can. Our first round of donations went to new uniforms for the under 12 male and female club team and under 18 male and female club team. We didn't want to stop there because there's a lot more to a club than uniforms. We wanted to help them get new equipment for training and cover their travel expenses. 
We teamed up with a few local businesses and put together a fundraiser event. We love social events that bring the community together, so what better way than eating tacos, drinking beer and listening to good music. 
We were able to raise over 1k dollars in only two hours. These resources is a huge blessing in this community and will go a long way. We want to thank our community and supporters for helping us put this together and showing up. We can't do this without you and they are so many kids that extremely grateful for your kindness. Happy Holidays from the Celis Brothers and Team.
SPECIAL THANKS TO OUR SPONSORS