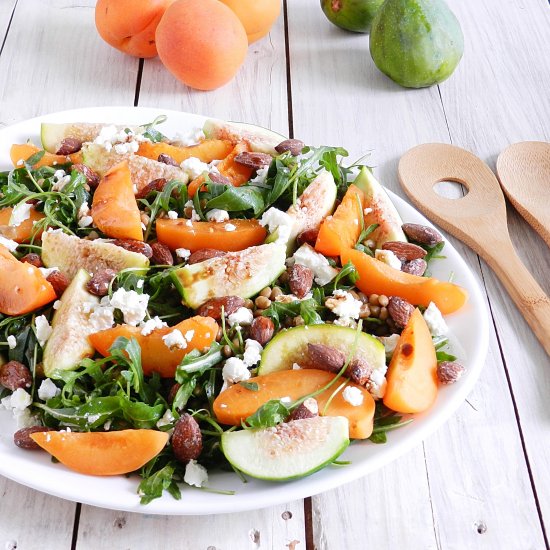 ENDIVE AND APRICOT SALAD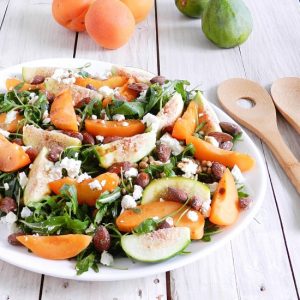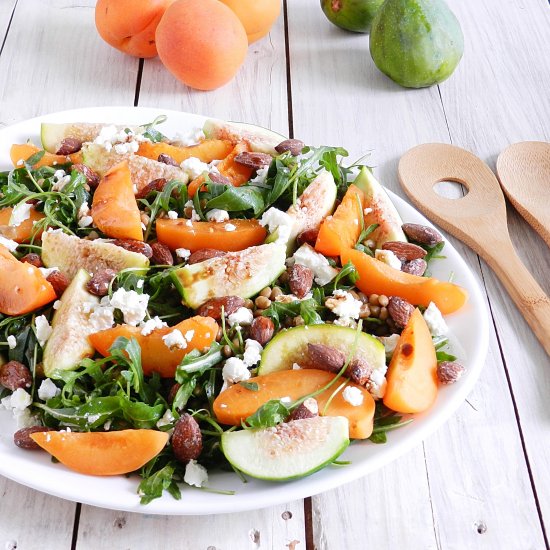 "Dive En" to Deliciousness with this Week's Flavorful Bunch….
If you're looking for a quick, simple, and tasty treat, an Endive & apricot salad is your answer.
We love this recipe because:
#1 It's bomb.com.
#2 It's good for you.
#3 It's easy to prep.
#4 Apricots & Endive, duh.
Let the fun begin…Gather your ingredients.
Dressing:
5 tbsp vinegar
½ cup of oil (we recommend sunflower)
1 tbsp Dijon mustard (because regular mustard isn't fancy enough)
1 garlic clove, crushed
"en"Salada:
3 Endive(2 white, 1 red)
2 Celis fresh apricots- halve them thangs, pit em', slice and dice
½ cup blue cheese (or a vegan cheese of your liking)
½ cup of pistachios (sub walnuts or almonds if you're not a stach fan)
Make the Masterpiece Come Alive:
Combine all dressing ingredients together and don't stop til you whisk enough, come on. Cut endive leaves crosswise in ½" pieces. In a separate bowl, toss the endive and dressing around a bit. Then, make it beautiful by adorning it with apricots, blue cheese, and pistachios.
Devour and repeat. If you drool a bit, don't say we didn't tell you so.